All Problems In Your E-Commerce Platform
Solve permanently with
Polypus WMS

Turkey's first artificial intelligence supported warehouse management solution.
Polypus enables end-to-end Order Flow, Warehouse Planning, Operations Management, Performance Measurement, Order, Product and Operations Statistics, Accounting Integration and Multiple E-Commerce Management and Branch Operations Management.
FEATURES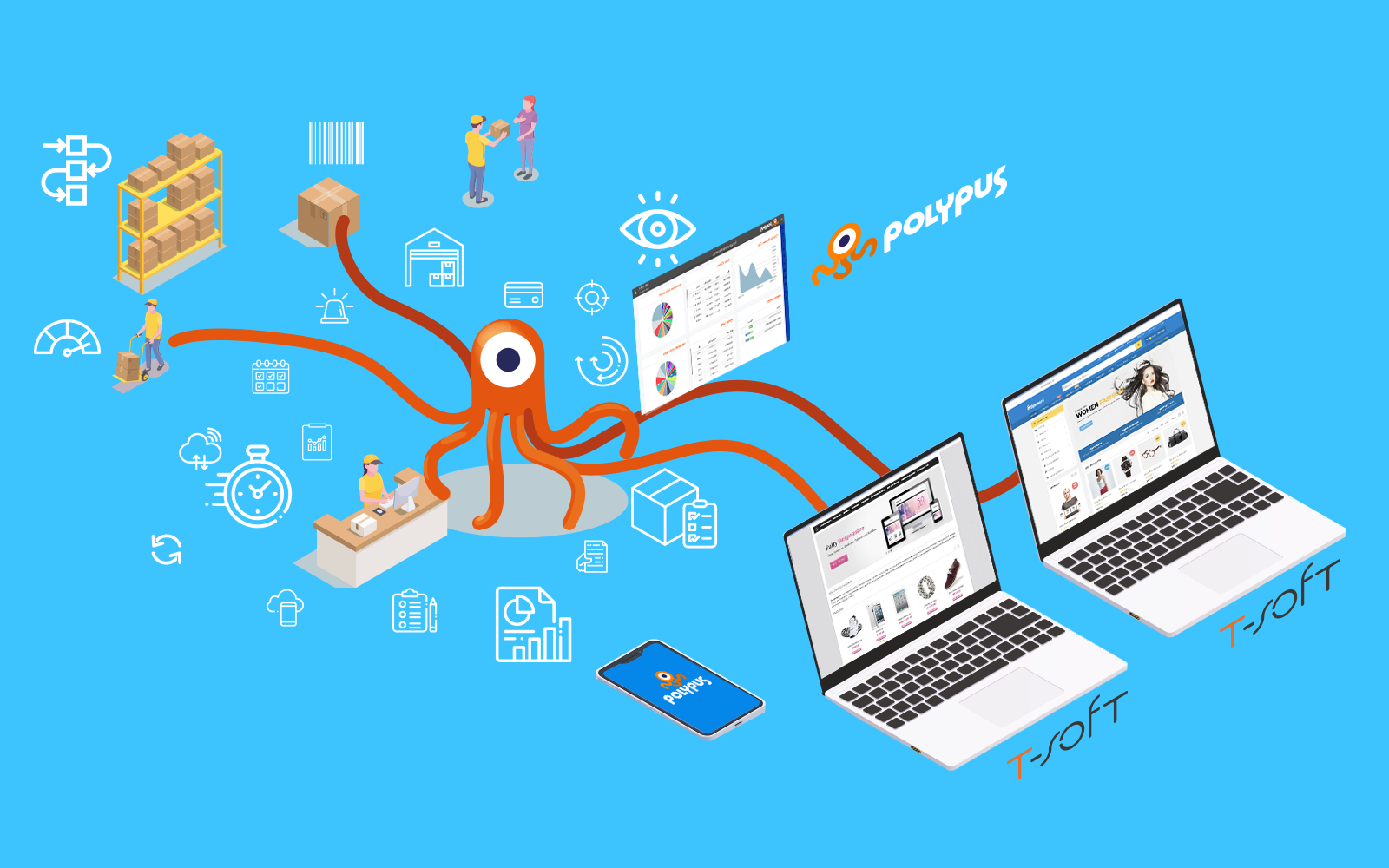 What Can You Do With Polypus?
● Efficient process management,
● Effective warehouse management,
● Effective human resource management,
● You can efficiently enter, exit and count your stocks with the camera of your mobile devices, even without being connected to a handheld terminal.
● Dynamic stock movement according to the configuration settings including scheduled tasks and your business processes,
● Package product and product variant management,
● Batch product management with Excel,
● Product lot/serial tracking,
● FIFO, LIFO, FEFO support
● Management of good/defective warehouses,
● Critical stock level tracking,
● Virtual stock identification,
● Efficient and fast order preparation cycle,
● You can print barcodes from anywhere in your warehouse with portable barcode printers and make the labeling process instantly,
● Product, sales channel and personnel performance measurement,
● Accounting integration,
You can experience operations and more with Polypus.
INTEGRATIONS
Connect all your sales channels and branches directly to
Polypus WMS

.
You can transfer all sales / purchase orders to your accounting program.
● As per your orders; current, packaged product, product, variant, payment method etc. you can transfer the details completely to your accounting program with Polypus.
● You can do two-way product integration from your accounting program or sales channels. You define a product card from a single platform, we add it to all your platforms.
● With end-to-end reporting, you can trace when the take an order , when it was prepared, when it was invoiced and when it was sent to the customer from Polypus.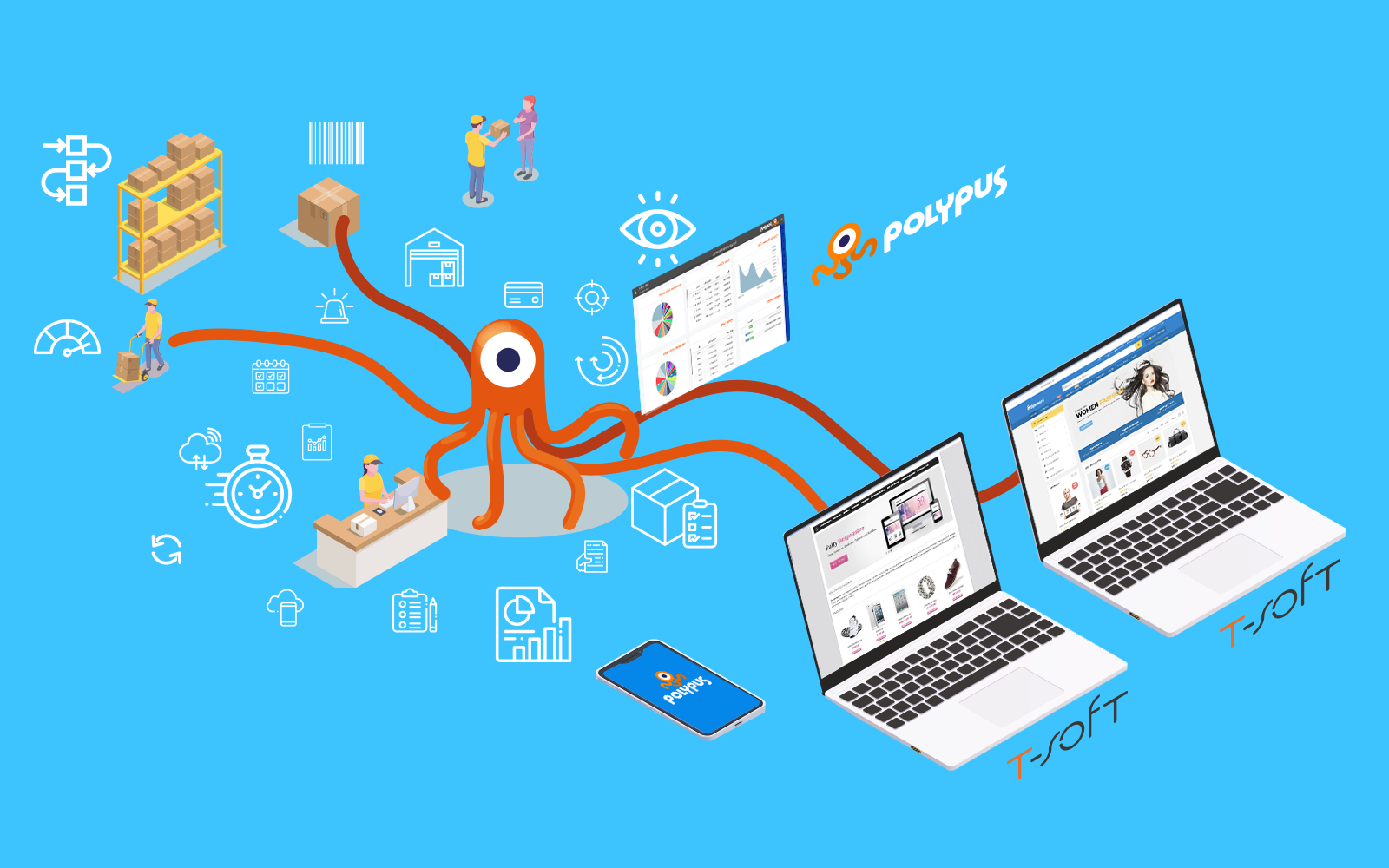 <!-
Microsoft Dynamics AX
SAP
Logo
Mikro
Nebim
Our
Sales Channel

Integrations
T-Soft
Ideasoft
Shopify (yakında)
Amazon (yakında)
Etsy (yakında)